Düfte von Etro, Italy
25 Jahre Originalität und Unkonventionalität aus Italien
Zur Etro-Parfum-Webseite: ⇒ www.etro.com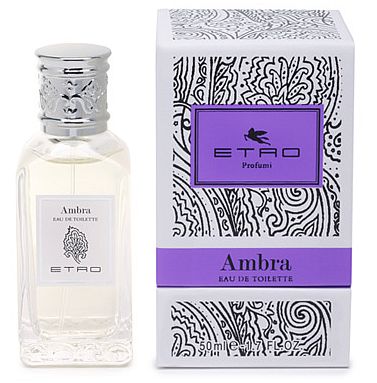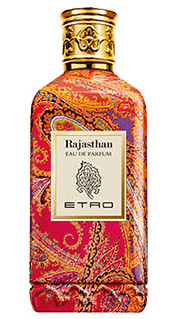 Einen neuen Duft zu erschaffen ist eine intellektuelle Kunst Sie beinhaltet ein chemisches Wunder, das die Geburt eines neues einzigartigen Stil-Elementes ist. Dieser Prozess ist fast unbeschreibbar, da das Endprodukt ein Teil seines Trägers wird und schließlich auch Ausdruck seines Charakters und seiner Persönlichkeit. Die Reise beginnt mit einem kleinen Glasflakon, geschlossenen Augen und einem Dufttropfen - einer hautnahen Begegnung, die die Sinneswahrnehmung beflügelt und uns die Assonanzen, Harmonien und Erinnerungen einatmen lässt, die der jeweilige Etro-Duft verkörpert.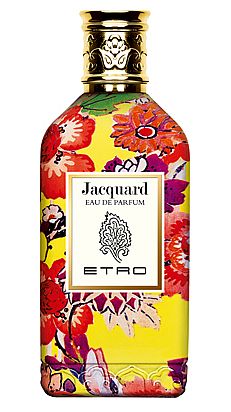 Ursprünglich 1989 ins Leben gerufen, umfasst die Etro Parfumkollektion inzwischen 25 verschiedene Düfte, aus reinen Konzentraten mit unterschiedlichen Emotionen und Bouquets. Diese Düfte werden zu Bestandteilen unseres Universums, lassen Farben in uns aufleuchten und umarmen unsere Sinne, und jeder einzelne Duft beginnt, seine eigene Gechichte zu erzählen.
Anmerkung: Die Colorierung der Duftfflakons unten stellt das jeweilige imaginäre farbige "Duftbild" dar - nicht die Originalflasche (Original-Flakons siehe oben).
Tipp: die Kopf-, Herz- und Basisnoten erhalten Sie sehr gut mit Google Translator auf Deutsch übersetzt
Etro Ambra, EdT - Honey flame - Balsamischer Ambra

A sinuous ray of alabaster light devours me in its compelling glow. My hips sway, bells resound. The butterfly beats against the fire, and the veils gradually fall away. A flame envelops me and I lose myself in it.

TOP NOTES: rose
MIDDLE NOTES: patchouli, amber
BASE NOTES: vanilla, musk

Etro Anice, EdT - Hailstone cocktail - Seltzer und Anis

A morning star blooms among dunes of spring snowdrift and resists the onset of summer like a white glint of ice. A talisman in an elusive form, slowly rising from the land like a celestial flower, then disappearing in a silver flash like a fish into water, it flickers with prismatic, ethereal light.

Top notes: star anise, bergamot, rosewood
Middle notes: jasmine, fennel, caraway, iris
BASE NOTES: vanilla, musk, amber

Etro Dianthus, EdT - Hidden pleasure - Lost in Carnation

A bee caresses the red velvet of a flower. Petals linger between concealing and revealing like lips gently parting. In the secret, dizzying excitement of a forest encounter, twilight cascades through pines like rain on lashes.

TOP NOTES: Florida orange, Bourbon geranium, rose
MIDDLE NOTES: pink pepper, ginger, carnation
BASE NOTES: cedarwood, vanilla, musk

Etro Etra, EdT - One way - Breath of Cinnamon Rose

A sweet powdery blast. Breathlessly, restlessly, it insinuates itself between the sheets and ascends the curve of hips. Joyful as a serenade, secretly cradled in your chest.

TOP NOTES: coriander, cardamom, rosewood
MIDDLE NOTES: jasmine, rose, geranium, pimento, cedarwood, sandalwood
BASE NOTES: vanilla, musk

Etro Gomma, EdT - Strong and ambiguous - Ardent Sagebrush

The restless soul craves a romance that burns like wild fire, the grip of leather that accelerates the heart, the piquant warmth of spice. Night-blooming jasmine yields to Mediterranean winds, unfolding in the bittersweet air.

TOP NOTES: lemon, sagebrush
MIDDLE NOTES: jasmine, leather
BASE NOTES: amber

Etro Greene street, EdT - New bohemian - Violet Enigma

My mind is the universe inverted, expanding infinitely. Full of energy and ultra modern, I ignore limitations. My trace lingers in the air as I move through the city. Contrasts in balance: an ethnic quilt that grazes the cement floor of a New York loft, the glow of neon against skin.

TOP NOTES: basil, nutmeg, pink pepper
MIDDLE NOTES: frankincense, geranium, violet
BASE NOTES: grey amber, benzoin, labdanum, sandalwood

Etro Heliotrope, EdT - Like a virgin - Enchanting Almond

Almond blossoms, their dazzling white like the skin of milk, smell of goodness, freshness, and newness. The lulling embrace of the anima mundi is a revelation to the senses, a sensual awakening. Fragrance of marzipan.

TOP NOTES: Bergamot, petit grain, almond
MIDDLE NOTES: jasmine, rose, ylang-ylang, iris
BASE NOTES: vanilla, musk, tonka bean, Tolu balsam, Peru balsam

Etro Jacquard, EdP - Portrait of a lady - Marvellous Iris

Weaving strands of aroma, a work of style and stunning elegance. An analogy of thought, the intertwining strands of a braid, a subtle signature that repeats itself like a batting eyelash.

TOP NOTES: Bergamot, Angelica, Black Pepper
MIDDLE NOTES: Iris, Jasmine, Ylang Ylang
BASE NOTES: Violet, Musk

Etro Lemon Sorbet, EdT - Mediterranean tonic - Mint and fresh-pressed Orange-juice

Sailing upwind past bays and coves. A plunge into the blue, sea foam on waves. Saltwater breeze on the skin.

TOP NOTES: bergamot, petit grain, lemon, orange
MIDDLE NOTES: lavender, rosemary
BASE NOTES: sandalwood, vetiver

Etro Magot, EdT - Sensual vertigo - Hints of rose and peach

Princess skin, mandarin eyes, a languid flower, brocades and china. Alchemical fusion of witch and child. Lacquer screens and Turandot. Puccini in Paris seduced by Huysmans.

TOP NOTES: bergamot, lemon, rose, iris
MIDDLE NOTES: lavender, cloves
BASE NOTES: patchouli, vanilla, cedarwood, musk

Etro Messe de minuit, EdT - Glory, ecstasy and passion - Incense enchantment

An incessant nocturne, the repeating note beats an eternal melody. There is no distinction between the sacred and the profane. A single embrace binds the spirit and flesh. Heart and soul instantly unite.

TOP NOTES: bergamot, lemon, orange
MIDDLE NOTES: Ceylon cinnamon, petit grain citronnier, patchouli
BASE NOTES: myrrh, labdanum, musk

Etro Musk, EdT - The mind's eye - Sensual musk

A path in the woods: every step a trace, an elusive impression, a hidden presence. Rolling in the grass, among the wet leaves, the bark of sleeping oak. It does not see but feels, does not speak but beckons.

TOP NOTES: bergamot, grapefruit, verbena
MIDDLE NOTES: lily of the valley, white rose, sandalwood, guaiacum wood, cedarwood
BASE NOTES: sandalwood from the Indies, musk

Etro New tradition, EdT - Contemporary karma - Lavender blues

I always keep a flower on my bedside table, like a novel in floral form. I lose myself in the intoxicating intensity of an iris. In an azure rhapsody, nocturnal shades envelop the world in blue. I cast my net in the past to catch my present. My identity defies definition.

TOP NOTES: bergamot, lemon, lavender
MIDDLE NOTES: rose, iris, cloves
BASE NOTES: patchouli, vetiver

Etro Paisley, EdT - Emotional provocation - Stimulating current

Hypnotic acrobatics, existential pirouettes. A layer of silk unveils and veils the silhouette. In the seed of a flower, an antidote to boredom and torpor.

TOP NOTES: bergamot, cardamom, blackcurrant leaves
MIDDLE NOTES: ylang-ylang, sambac jasmine, pink pepper
BASE NOTES: vanilla seeds, Indonesian patchouli, ambergris

Etro Palais jamais, EdT - Blind date in the desert - Intrepid jasmine

Springing up like a fountain and gurgling cheerfully, a frog jumps unexpectedly into your lap. The secret garden of the Thousand and One Nights awaits its guest. Prepare floral embroidery for him.

TOP NOTES: bergamot, mandarin, petit grain, jasmine
MIDDLE NOTES: birch, sage, musk
BASE NOTES: oak musk, vetiver

Etro Patchouly, EdT - Fragrant fire - Full-blown patchouli

Glowing embers after the blaze. Resin and rose, a powerful blend. The smoking nostril of a bull, adorned with flowers like an Indian painting. Night at the far ends of the day, lava lapping the volcano's rim.

TOP NOTES: bergamot, orange, sagebrush
MIDDLE NOTES: geranium, rose, Mysore sandalwood
BASE NOTES: Java patchouli, cypress, vanilla, amber, musk

Etro Pegaso, EdT - Dare to dream - Dash of lime and cedar

With unrestrained beauty and steadfast virtue, sinuous movement rebounds, surpasses, leaps. In one fell swoop, the mane shakes free an arch of dew. From the pedestal to the sky in an instant.

TOP NOTES: bergamot, citron, neroli
MIDDLE NOTES: basil, pepper, iris
BASE NOTES: cedarwood, benzoin, rockrose

Etro Rajasthan - Mystical evolution - Hint of pink pepper

Coasting and rising, dancing and twirling: atop a magic carpet, suddenly everything is within reach. I hear the rustling of plants, silk, rivers. An intoxicating energy and clarity of thought radiates from the lotus position.

TOP NOTES: Pink pepper, Lemon Primo fiore, Polygonum
MIDDLE NOTES: Cassie, Mimosa, Rose
BASE NOTES: Amber, Musk, Ciste

Etro Royal pavillon, EdT - Feminine array - Melodious ylang-ylang

A rondeau of aromas and flavours, a lively waltz, and countless pirouettes fill a lush winter garden. Fertile ground for delicate, lovely things, the conservatory hosts pretty ladies all in a row, exotic specimens and darling debutantes.

TOP NOTES: rose, jasmine, ylang-ylang, mimosa, violet
MIDDLE NOTES: sandalwood, vetiver, oak musk
BASE NOTES: castoreum, civet

Etro Sandalo, EdT - Masculine and intimate - Souvenir of petitgrain

Exotic nostalgia, from bazaars to bistros, recalling the colonial atmosphere of an officers' club overseas, a journey guided by the slow breath of time, an undated postcard, a suitcase abandoned on the train to Darjeeling.

TOP NOTES: rose, bitter orange, lemon
MIDDLE NOTES: Mysore sandalwood, geranium, rose
BASE NOTES: Java patchouli, cypress, vanilla, amber, musk

Etro Shaal Nur, EdT - Eastern omen - Mirage of orange blossoms

Gold masala and spice, the nomad spirit released from a magic lamp. Where dunes meet forests, Africa and the Orient embrace, wrapped in a cloak of sea breeze and desert dust.

TOP NOTES: lemon, bergamot, grapefruit, mandarin, rosewood, coriander
MIDDLE NOTES: thyme, tarragon, rosemary, karo karoundè, rose, petit grain
BASE NOTES: patchouli, nutmeg, vetiver, cedarwood, opoponax, incense, musk

Etro Vetiver, EdT - Supremely natural - Vetiver hyperbole

The hunter's bow, the cord that takes root, the sound of the horn. My deep voice is a tree, each syllable a branch. I dig my feet into damp earth after the rain. The enchanting caress of rough bark.

TOP NOTES: clary sage, sagebrush
MIDDLE NOTES: cedarwood, cypress, bourbon vetiver
BASE NOTES: absolute tobacco

Etro Via verri, EdT - Milanese Millesimato - Roses and cypress remix

Ambitious and ambivalent: if the heart languishes, the mind reels. We happen upon a hidden courtyard, surrounded by evening lights. In the centre of Milan, I take your hand.

TOP NOTES: bergamot, white pepper, jasmine
MIDDLE NOTES: iris, rose, cardamom
BASE NOTES: amber, musk, cypress

Etro Vicolo fiori, EdT - Renaissance of the senses - Scent of lotus and waterlily

A thousand intriguing notes comprise the tapestry, a path paved in flowers and colour. A synchronised arpeggio, each petal a chord. A first taste of a bountiful harvest.

TOP NOTES: bergamot, white pepper, jasmine
MIDDLE NOTES: iris, rose, cardamom
BASE NOTES: amber, musk, cypress
www.etro.com

Nutzen Sie unsere telefonische → Duftberatung durch Herrn Kramer persönlich.

Und fragen Sie nach den aktuellen Tagespreisen!